I promise this isn't going to turn into a homemaking blog, but I couldn't resist posting in response to Candy's "How I organize books" post. No offense intended toward Candy, but if you happen to have a large amount of books, then you need to organize a little more than wherever they happen to land on the shelf.
I've already shown you our main bookcase: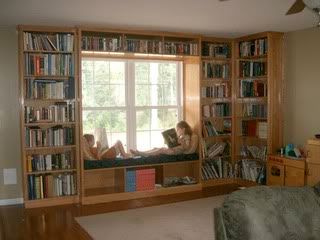 To the left is non-fiction. Over the window seat are triple stacked science fiction paperbacks. The set of shelves on the left have classics and antique books on the higher shelves, and picture books on the lower shelves.
Now, I just love children's literature. I also happen to have four children, so have more books for children than you see on those shelves. Bookshelves can get expensive quickly, so whenever I see a small bookshelf at a yard sale, I buy it.
This is the bookshelf in my daughter's room: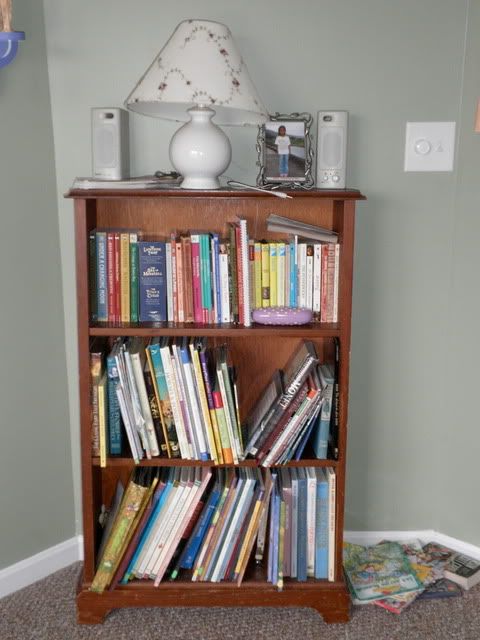 She has more advanced chapter books on the top shelf, and mostly fairy tale books on the other two. My children listen to audiobooks while they're falling asleep, so that is why she has speakers on top of the bookshelf. The photo is of the child she helps to sponsor through the
Christian Foundation for Children and Aging
. The books sitting out on the right are waiting a trip to the used book store.
The two middle boys also have a bookshelf in their room: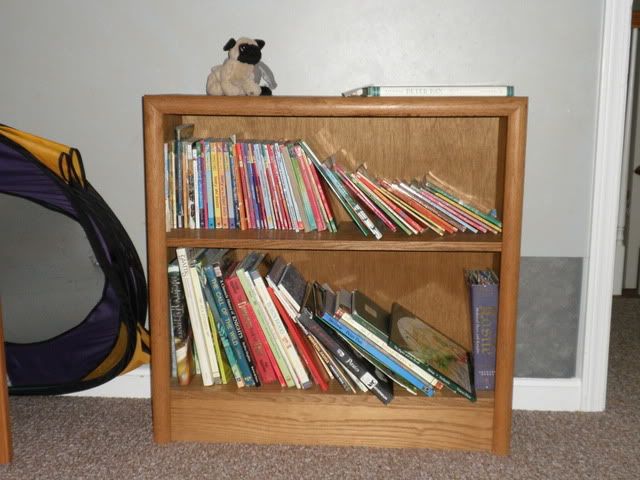 They have smaller beginner chapter books such as The Magic Treehouse series, and boy books such as Henry Huggins, Peter Pan, etc.
We keep children's non-fiction and reference books in the homeschooling area:
I always have a messy pile of books next to where I sit on the couch. If I'm writing an intensive blog entry, this stack is usually over on the computer desk: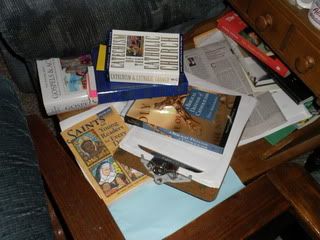 We've lived in this house for 3 years, and while I'm unpacked most of the books, there are still a few boxes in the basement. Notice that I labeled the boxes with a black marker, as Candy recommends: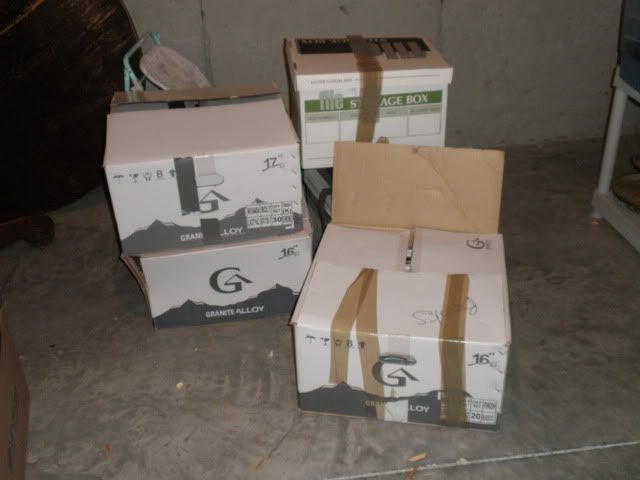 Now, I skipped pictures of small stacks of books. We keep all of the children's magazines in one bin, have a basket of good bedtime stories, a big container of Christmas books in the basement, etc. But I think that gives you the general idea.